Bass Guitar Lessons
Study bass guitar online.
Take your bass playing to the next level with well structured 

lessons outlining the key areas required to be a professional 
bassist in any style of music.
Jazz 
Rock
Broadway
Ship musician
Alternative
Blues.
Country etc.
Unlock your full potential as a musician with lessons 
designed to teach you what the professionals in your
style of music already  have under their fingers.
Topics include 
Soloing
Bass Line Construction
Technique studies
Walking bass
Sight reading
Laying down a solid groove
Musicianship 
Improvising 
All lessons supplied in bass tab and bass clef form 
to enable the student to work on their sight reading.
Watch the walking  bass line bass tab lessons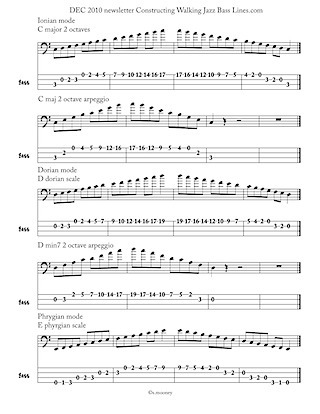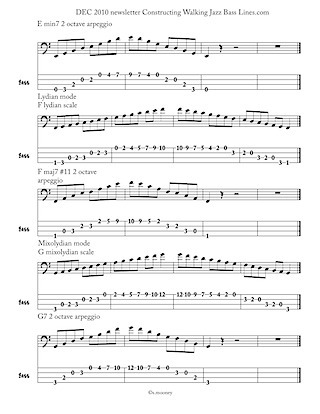 see more jazz bass tab examples

All lessons are payable by paypall . 
Constructing Walking  Jazz Bass Lines is a Registered business in the State of New York  USA.
USE THE CONTACT PAGE LINK TO GET STARTED